Le calme de l'idée fixe
Solo show
Centre de création contemporaine Olivier Debré (CCC OD), Tours, France.
Curated by Delphine Masson
09.11.2019 – 26.01.2020
Photos:  Vincent Royer, Philippe Gaujard, CCC OD Tours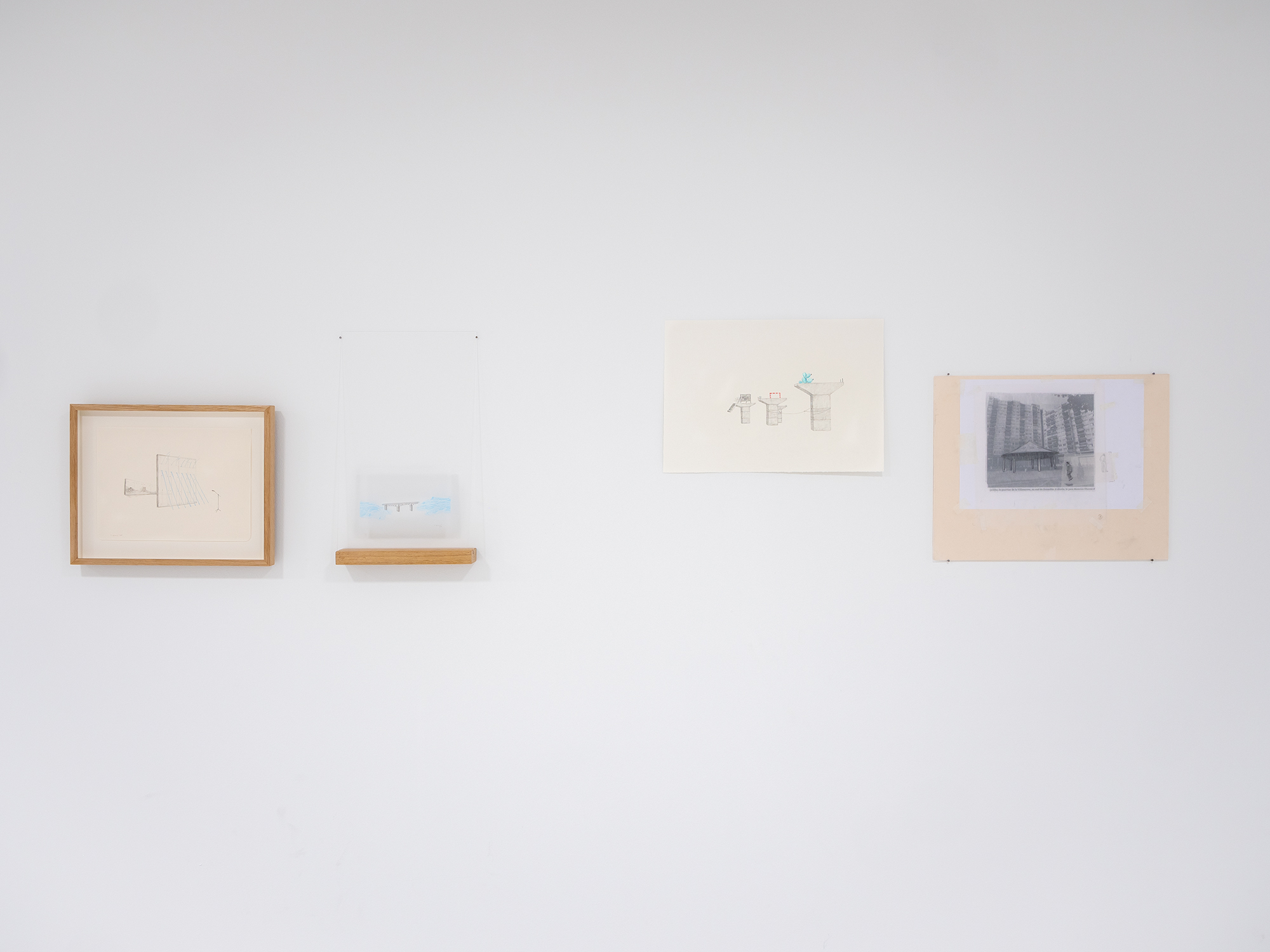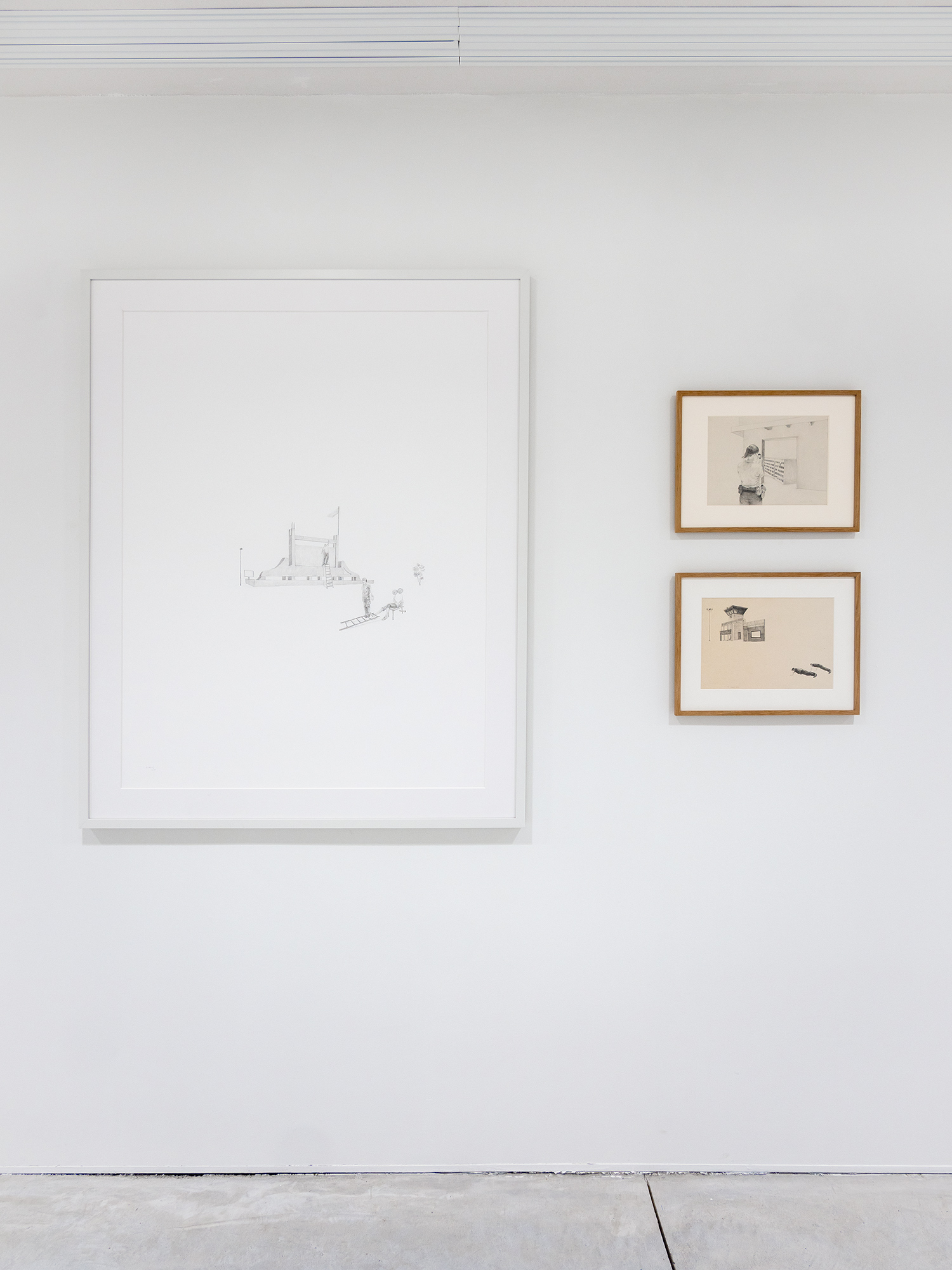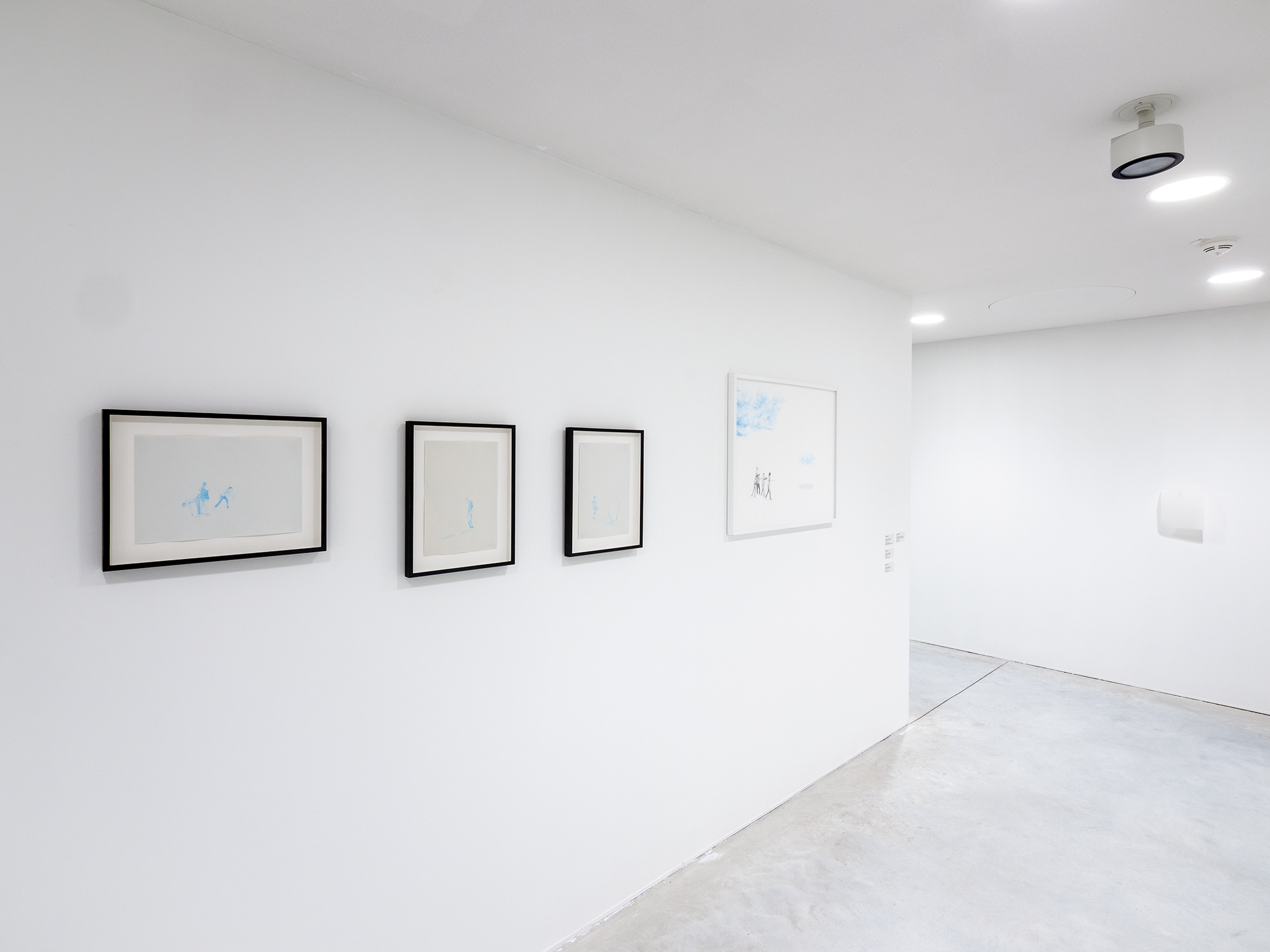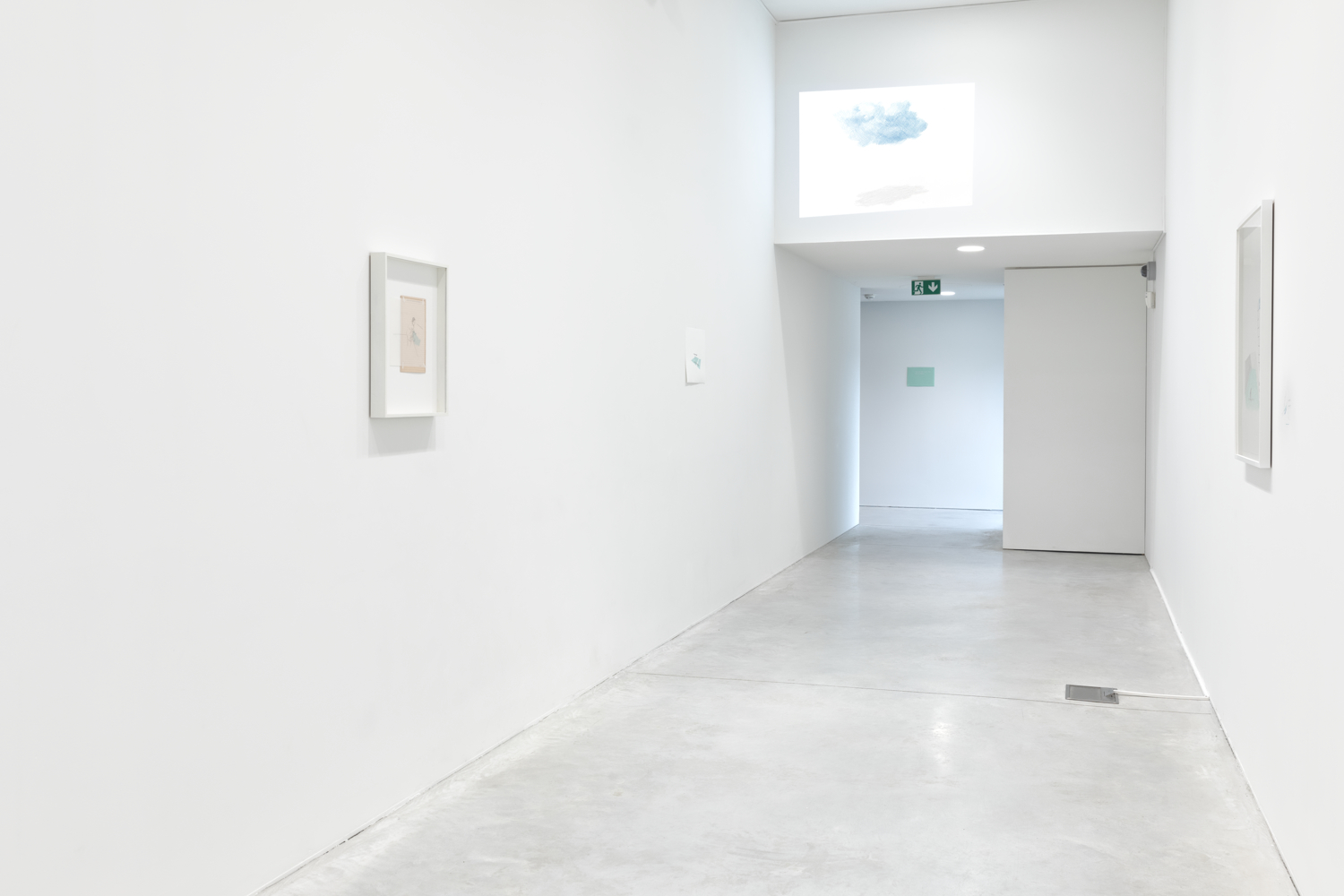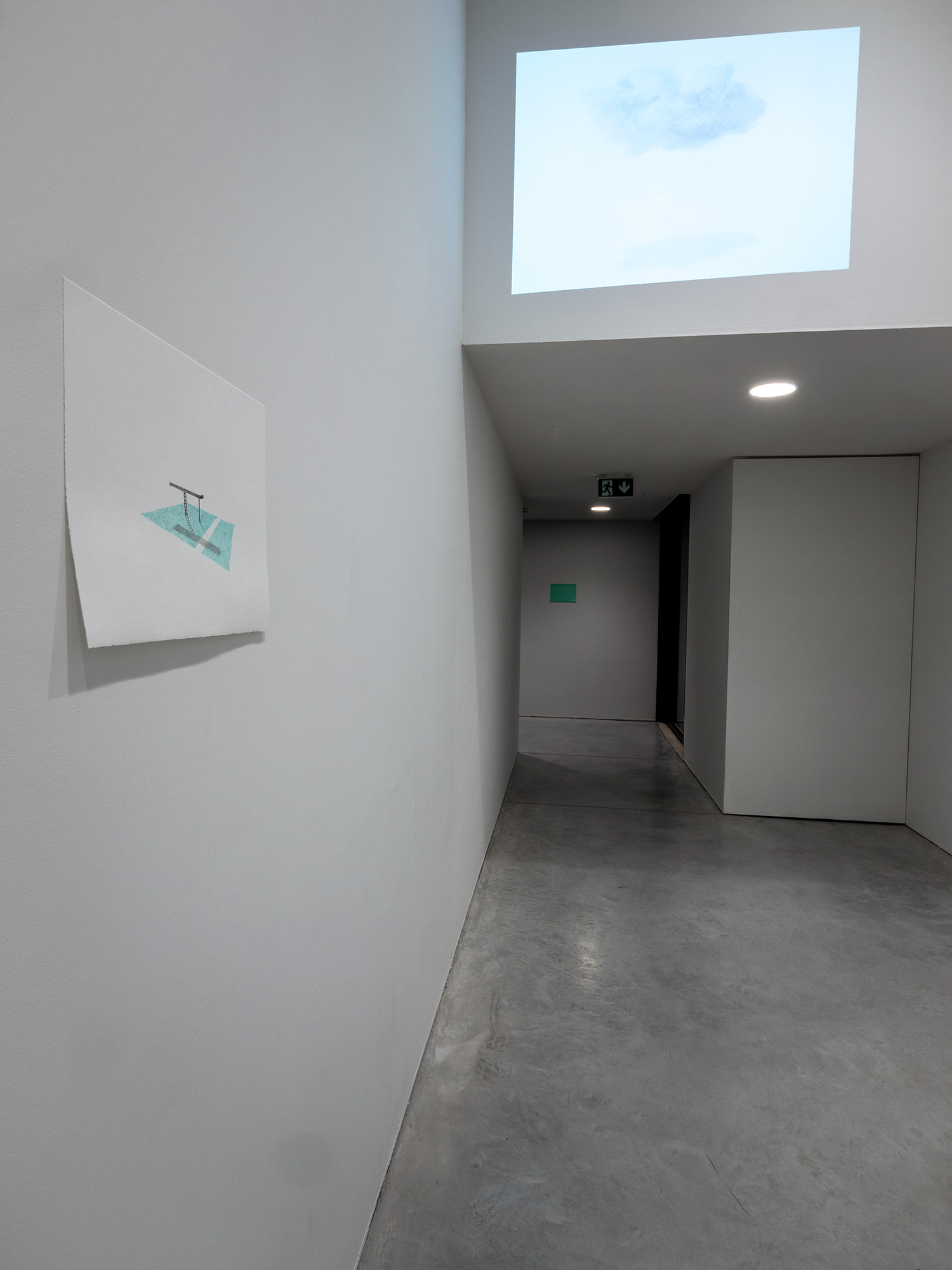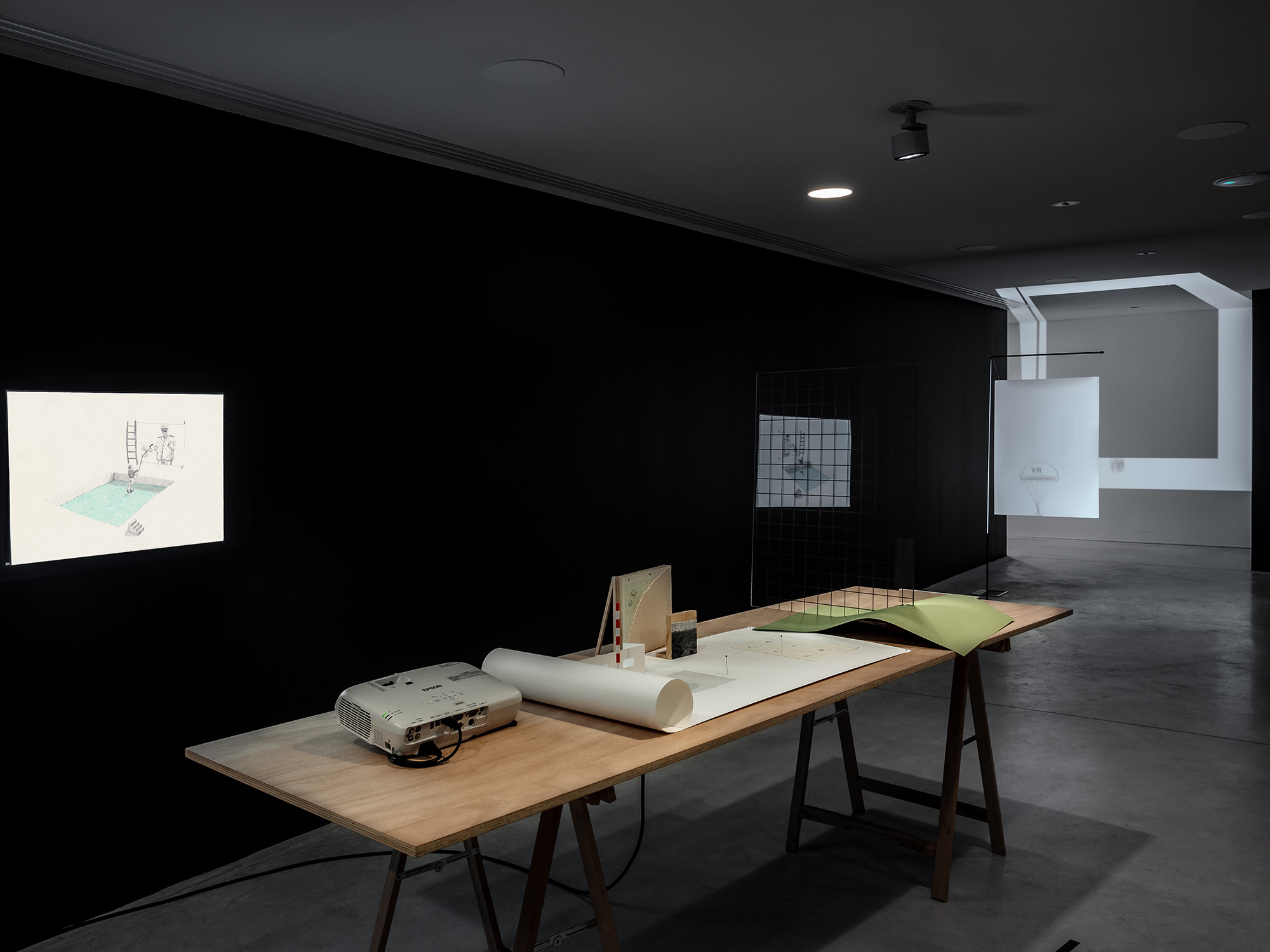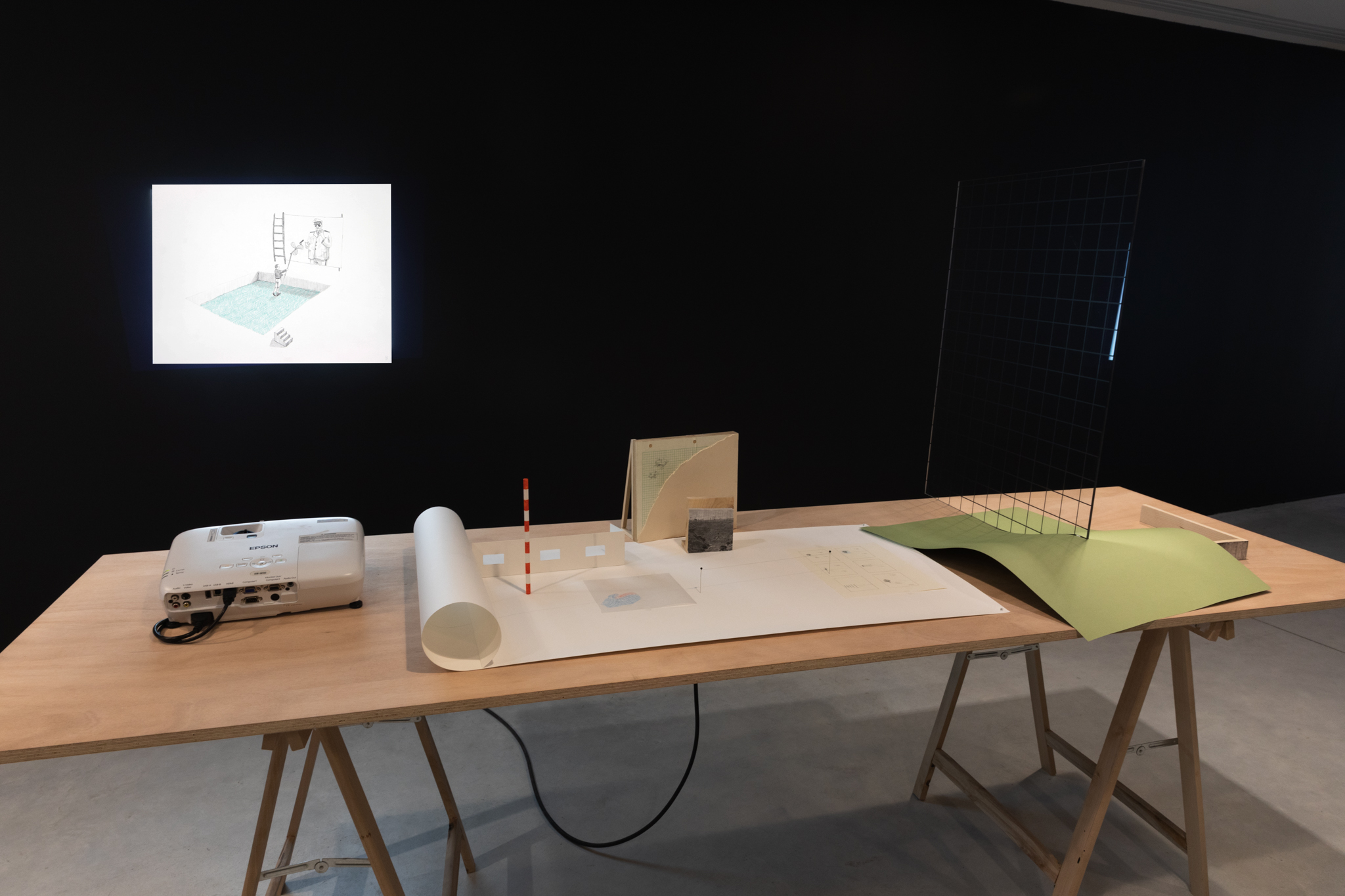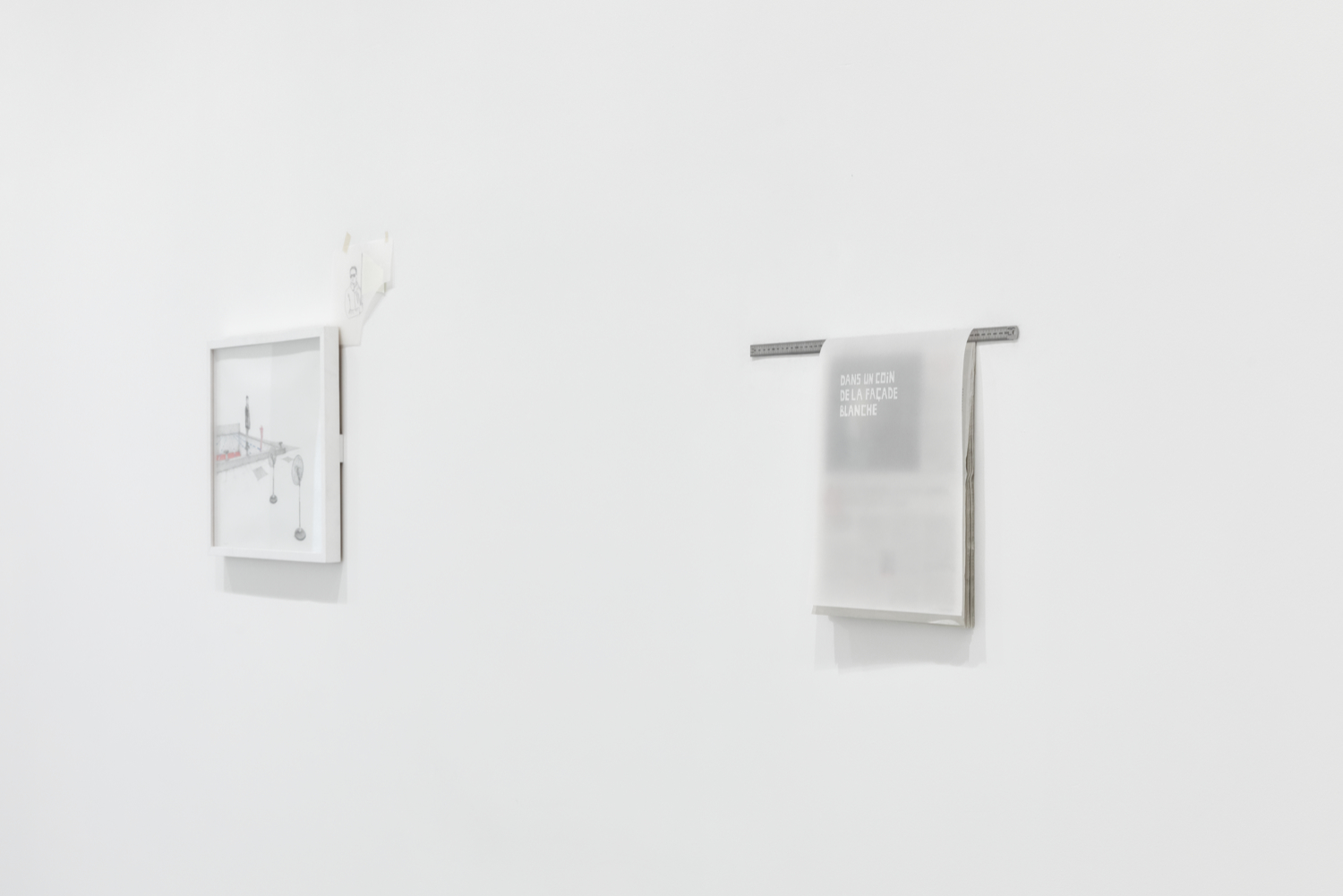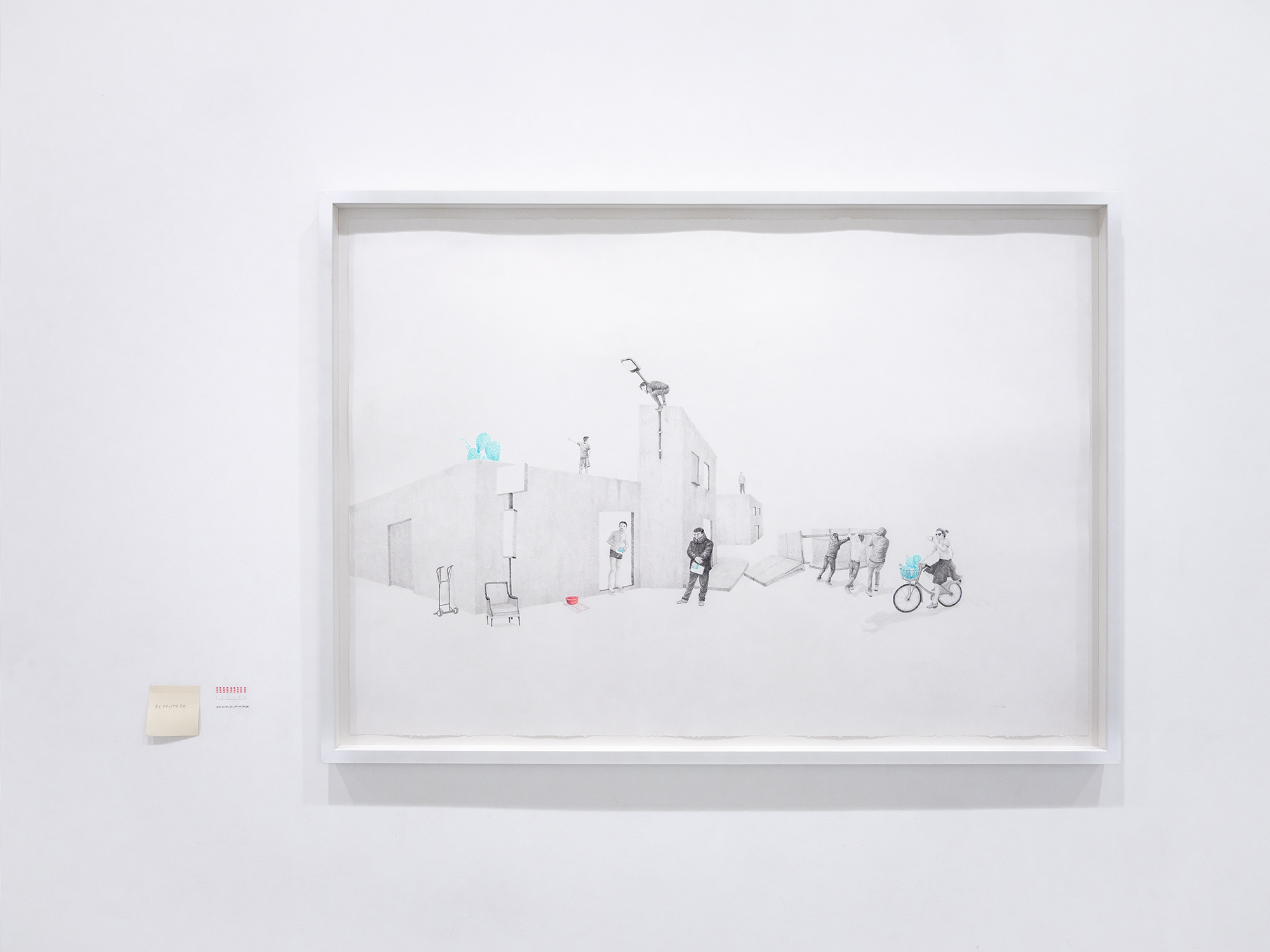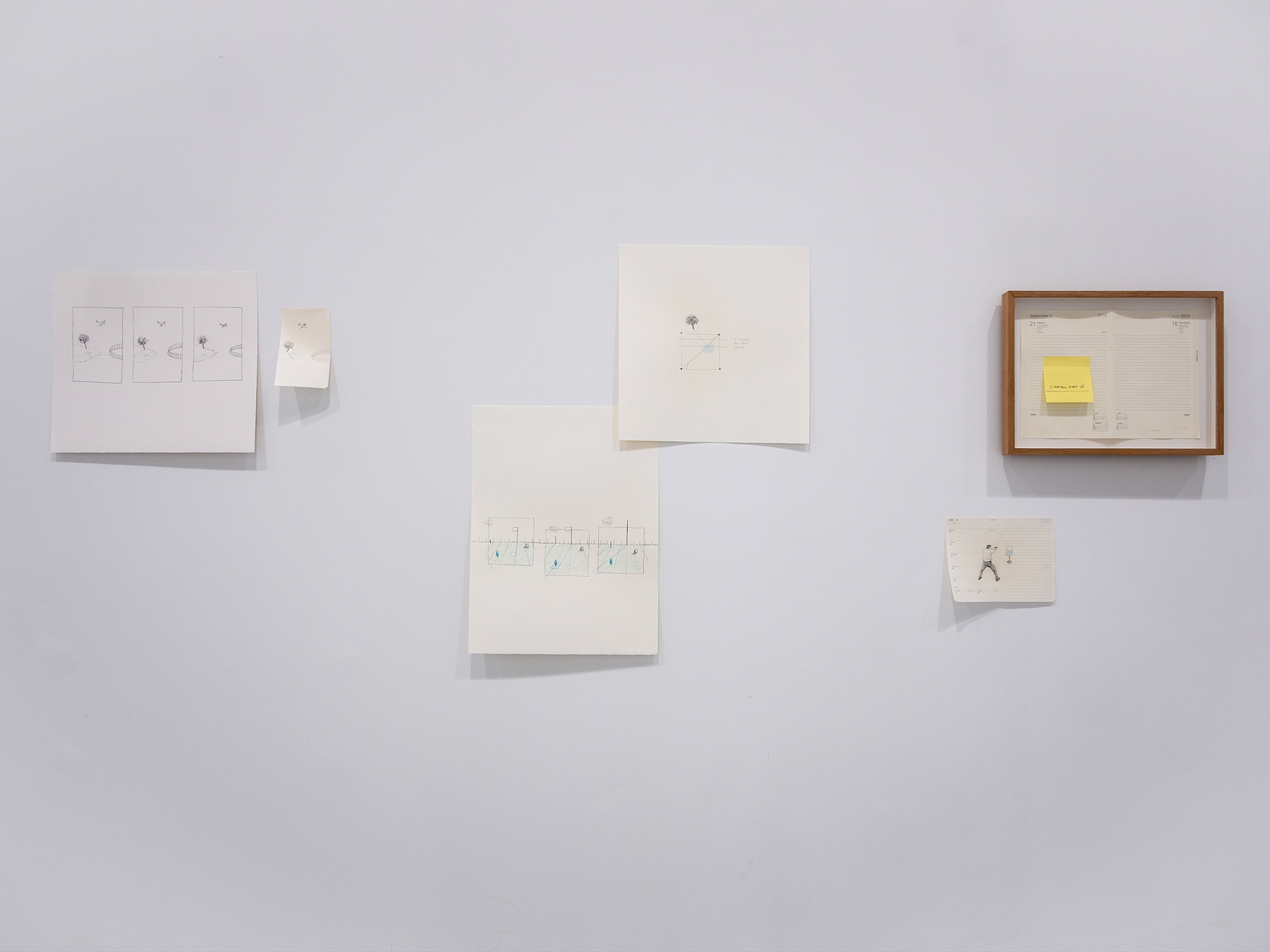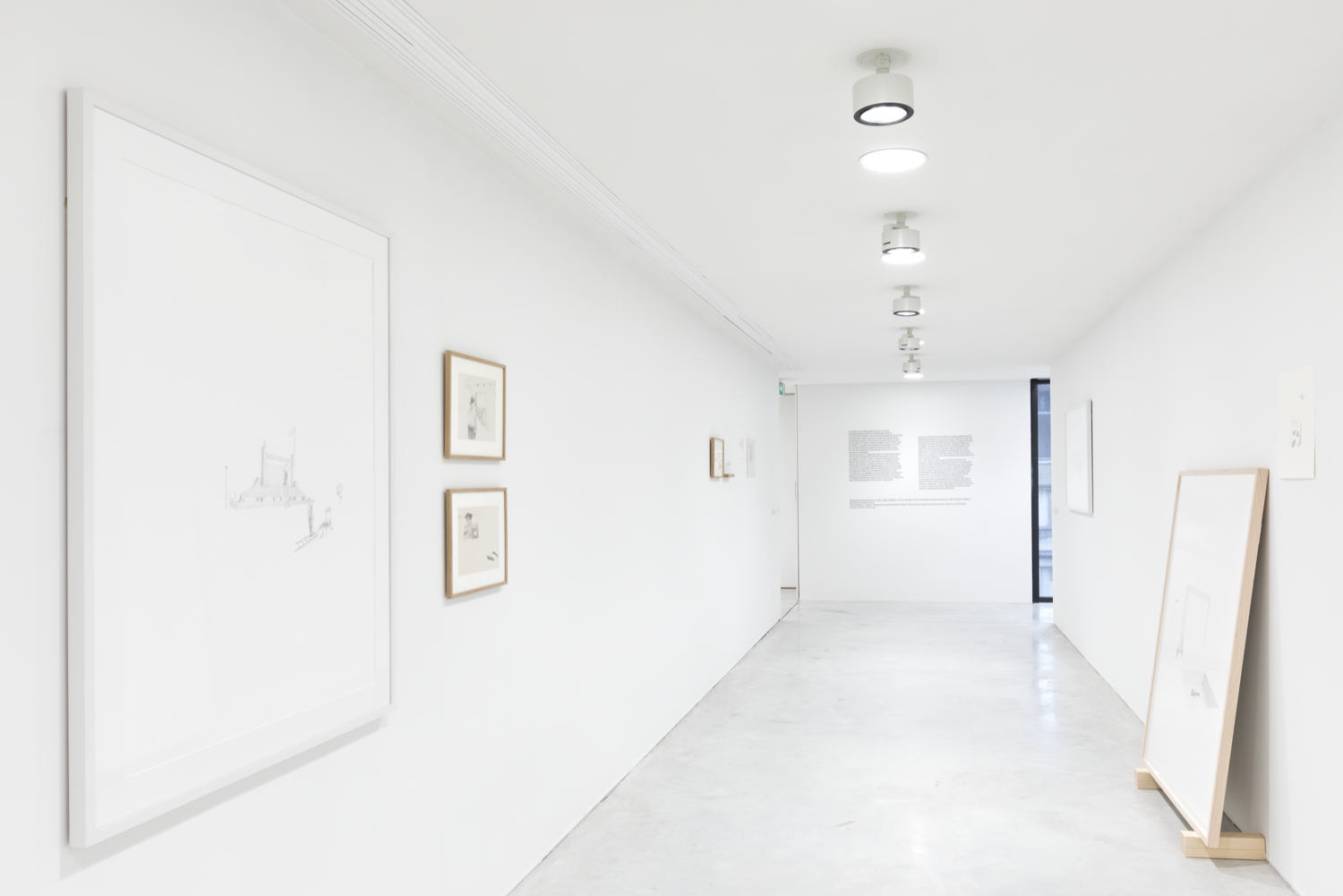 Drawing in all its forms provides an endless playground for Massinissa Selmani to test out his ideas. He is inspired in equal measure by still images, etched on to all manner of media, and moving images, which take on the appearance of short animated sequences. The artist has gained acclaim for his works designed from press images bearing on topical political and social issues, to which he gives fresh interpretation, rearranging them in offbeat scenes, such that they become plausible yet downright absurd pieces of fiction. The striking economy of means characterising his work is in stark contrast with the current proliferation of images; his compositions set significant store by white spaces, which he leaves bare, and his understated, delicate drawings stand out all the better for it.
Massinissa Selmani sees this new exhibition in the CCC OD galleries as an opportunity for experimentation, to continue exploring new potential in drawing he has not yet tapped.
This style of drawing is more multiform than ever in his mind's eye, in the way it quite happily escapes the paper to piece itself back together in space through volume, projection or movement. After several recent projects probing historical, political or social subjects, here the artist focuses his attention on the drawing itself, going back to the basics where he hopes to find a lightness of sorts.
The exhibition will bring together some twenty artworks designed since 2013, with new productions demonstrating the artist's current lines of thinking, in which topography and architecture in particular have gained heightened prominence. The background has always had a key role to play in Massinissa Selmani's realistic sketches: whether intentionally absent, presented out of context or given a new composition, it adds to the absurdity of the situations and characters with inscrutable intentions. These spatial elements gradually break away from these narratives to become a subject in their own right. They embody fictional spaces – possible locations where our imaginations can roam free.
A major series of drawings chimes with one particular installation that has been designed especially for the exhibition: a table/scale model rises out of the darkness to form a mini laboratory churning out images, projects and outlined forms. At once a drafting table, architectural model or mapping tool, it also becomes a projection device for animated drawings shown on the surrounding screens. This experimentation unit models a mini make-believe place which can be connected in myriad ways – whether by echoes, reverberation or dissemination – to the fictional architecture and spaces woven into Massinissa Selmani's drawings.
Le dessin sous toutes ses formes est un terrain d'expérimentation infini pour Massinissa Selmani. Il s'intéresse tout autant à l'image fixe, tracée sur les supports les plus variés, qu'au dessin en mouvement qui prend la forme de courtes séquences d'animation. L'artiste est connu pour ses oeuvres conçues à partir d'images de presse liées à l'actualité politique et sociale, qu'il détourne et recompose à travers des mises en scène décalées, des fictions plausibles bien qu'assurément absurdes. La grande économie de moyens caractérisant son travail va à contre-courant de la prolifération des images ; ses compositions accordent une place importante aux zones blanches, laissées en réserve, qui mettent en valeur son trait sobre et délicat.
Massinissa Selmani aborde cette nouvelle exposition dans les galeries du CCC OD comme un moment d'expérimentation pour poursuivre l'exploration de nouvelles potentialités du dessin. Un dessin qu'il envisage plus que jamais comme multiforme, s'échappant volontiers de
la feuille de papier pour se recomposer dans l'espace à travers le volume, la projection ou le mouvement. Après plusieurs projets récents fondés sur l'investigation de sujets historiques, politiques ou sociaux, l'artiste porte ici sa réflexion sur le dessin lui-même, revient à ses fondamentaux et cherche à y retrouver une forme de légèreté.
L'exposition réunira une vingtaine d'oeuvres réalisés depuis 2013, avec de nouvelles productions témoignant des orientations actuelles de l'artiste, notamment une présence accrue de l'architecture et de la topographie. Le décor a toujours joué un rôle majeur dans les saynètes
réalistes de Massinissa Selmani : par son absence délibérée, sa décontextualisation ou sa recomposition, il contribue à l'absurdité des situations et des personnages aux intentions indéchiffrables. Peu à peu, ces éléments spatiaux s'affranchissent de ces récits et deviennent leur propre sujet. Ils incarnent des fictions d'espaces, des territoires possibles livrés à notre imagination.
Un corpus important de dessins fait écho à une installation spécialement conçue pour l'exposition : une table/maquette surgit de l'obscurité pour former un petit laboratoire générateur d'images, de projets et de formes dessinées. Tout à la fois table à dessin, maquette d'architecte, outil cartographique, elle devient aussi dispositif de projection pour des dessins en mouvement diffusés sur des écrans alentour. Cet îlot d'expérimentation modélise un petit territoire imaginaire que l'on peut relier de multiples façons, par écho, rebonds et dissémination, aux espaces et aux architectures fictives parcourant les dessins de Massinissa Selmani.